10 Easy Trader Joe's Lunch Ideas for Teachers
Convenience is paramount during the school year, especially as the year goes on and burnout becomes a real thing. And it seems that when stress levels are high and time is at a premium, lunch is usually one of the first things to be ignored. That's where Trader Joe's can be a lifesaver. With so many premade and inexpensive options, it's like some Trader Joe's products were made for teachers. So without further ado, check out some of our favorite Trader Joe's lunch ideas.
1. Premade Salads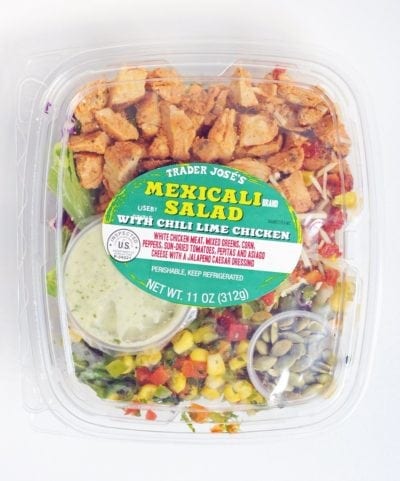 Image source: POPSUGAR Photography / Nicole Perry 
Around $4 a salad, these are tasty, affordable, and require zero prep. Just pop the top and enjoy!
2. Chicken Tikka Masala (Frozen)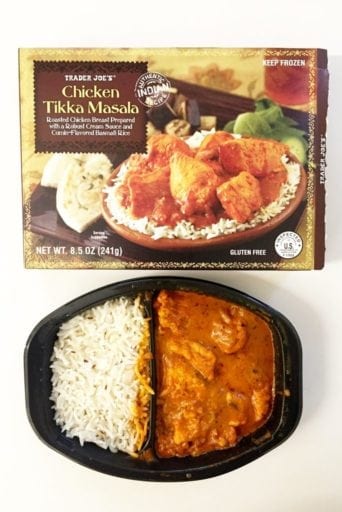 Image source: POPSUGAR Photography / Erin Cullum
I am generally suspicious of frozen, premade meals, especially if you're reheating meat. But I can happily report that if you're a fan of this popular Indian dish, this frozen version doesn't disappoint. The meat isn't rubbery, and it's jam packed with flavor. 
3. Chicken Enchiladas (Rojo or Verde)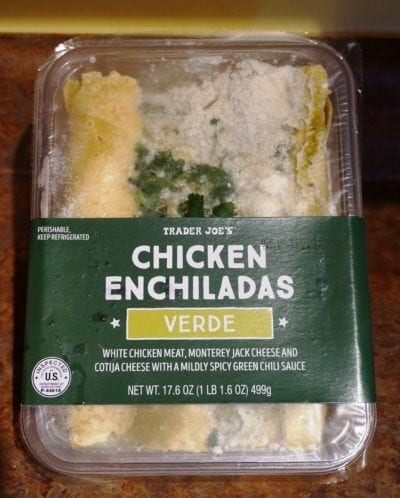 Image source: Exploring Trader Joe's
You could split this across two days, pair it with a salad, or eat all of it (easy to do because they are delicious).
4. Greens, Beans, and Grains (Frozen)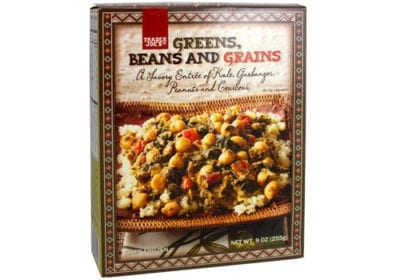 Image source: Melting Mama
This is a great vegetarian option, but be forewarned: It has a kick! I recommend pairing it with Greek yogurt to cut the spice or keeping the couscous and beans separate so you can control the amount of sauce in each bite.
5. Tuna or Chicken Salad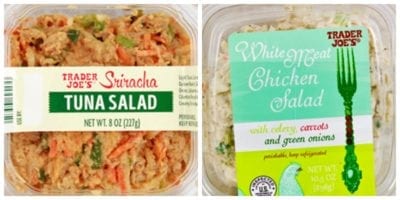 Image source: Trader Joe's Reviews
These are great with crackers, in a sandwich, or on top of mixed greens. 
6. Chicken and Vegetable Wonton Soup (Frozen)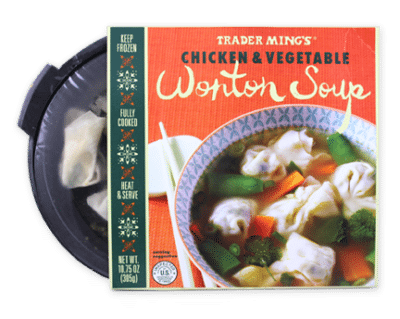 Image source: Central Coast Critic
If you're a fan of ramen, this is for you! 
7. Steamed Chicken Soup Dumplings (Frozen)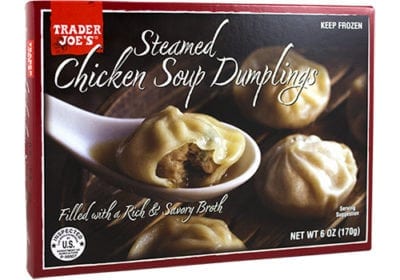 Image source: Trader Joe's 
Pair these with veggies (my personal favorite combination is roasted broccoli and squash), and you will have a lunch that keeps you full until dinnertime.
8. Shrimp or Tofu Spring Rolls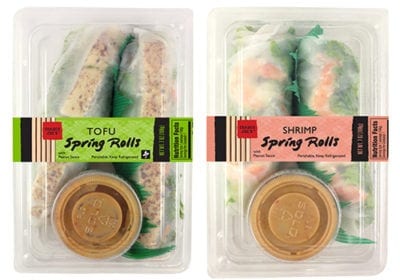 Image source: Trader Joe's
These are great for a lighter lunch, and the peanut sauce is amazing. 
9. Turkey Meatballs Frozen)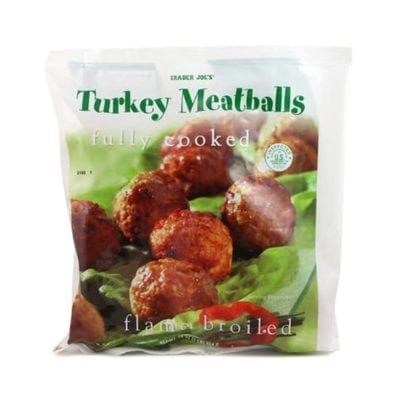 Image source: Trader Joe's 
You can pair these with anything! Add them to soup, zoodles, regular pasta, a side of veggies, or just eat them on their own. 
10. Thai Sweet Chili Veggie Burger (Frozen)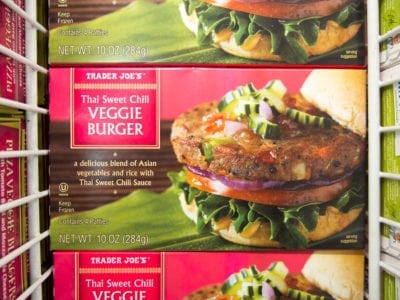 Image source: Spoon University
This is another delicious vegetarian option. You can eat it as a traditional burger, on top of a salad or steamed veggies, or on its own. 
What are your favorite Trader Joe's lunch ideas? Come and share in our WeAreTeachers Chat group on Facebook.
Plus, 15 real teacher lunches that will inspire you to pack yours more often.