All the details from Meghan Markle's alleged prenup agreement.
It seems when the Queen orders you to get a prenup, you get a prenup.
Although it was reported before their wedding that Prince Harry and Meghan Markle would not be signing a prenup agreement, tabloid publication Star magazine says that according to a "palace insider" her Royal Highness intervened at the last minute.
"The word is when Harry and Meghan slipped into the antechamber before the ceremony at St. George's Church to sign the marriage registry, they also signed the prenup," they said.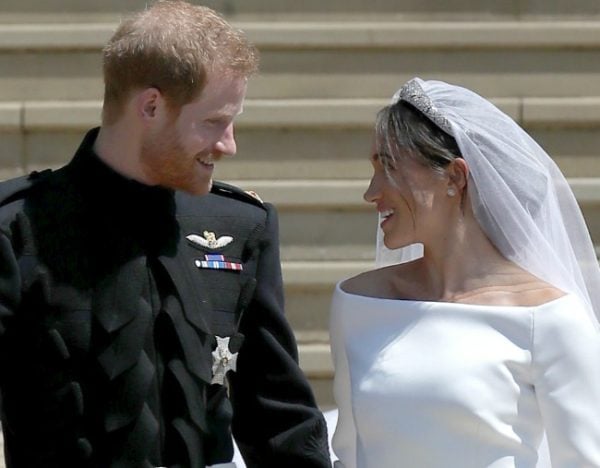 Apparently Prince Harry wasn't too keen on the deal but his grandmother had the last word and wanted to "protect the royal family's USD$500 million fortune."
It's also looking like what Meghan is entitled to in the event of a divorce is dependent on whether the couple have children.
"If they don't' have children, Meghan could get nothing at all," they said. "Harry's hands were tied and he had no choice but to cave in, and so did Markle. When Her Majesty gives an order, Harry has to obey!"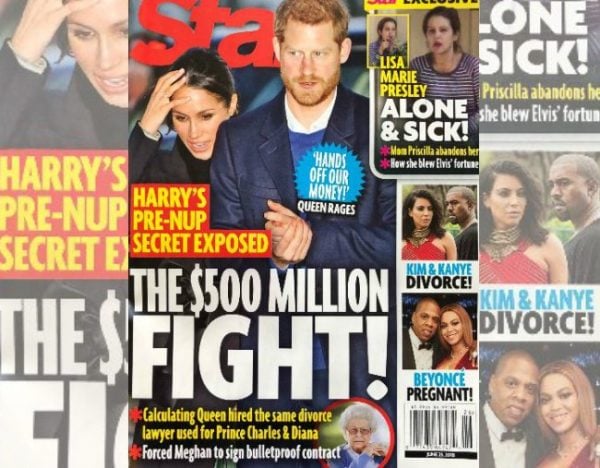 "The Queen is making it crystal clear that if Meghan and Harry split, she won't be walking away with the crown jewels."
Ensuring that the process would go ahead smoothly, the royal family enlisted the help of Fiona Shackleton, the highest-paid divorce attorney in the UK with a A-list resume to boot.
In 1996 she finalised the AUD$30 million divorce between Prince Charles and Princess Diana as well as the separation between Prince Andrew and Sarah Ferguson. She also represented Paul McCartney, Liam Gallagher and Rick Stein in their high-profile divorces as well.
"She may have been there to make sure the paperwork went through without a hitch so Meghan doesn't get a dime if they do end up divorcing," said the royal insider.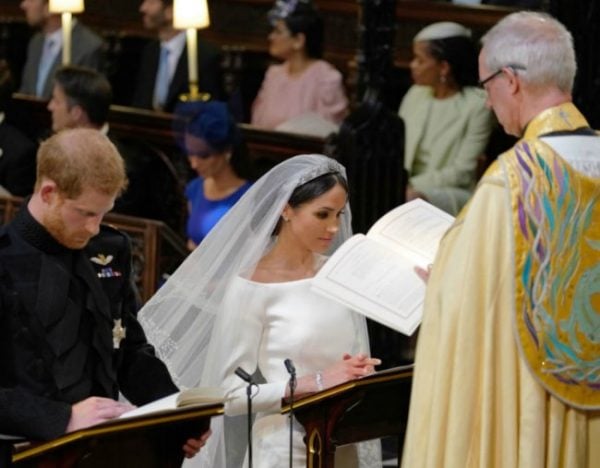 Despite this, according to Gossip Cop, there were "two glaring factual errors" that threaten its credibility.
The first is Prince Harry and Meghan very evidently signed their marriage registry during the ceremony, and not in the "antechamber before the ceremony".
Gossip Cop also state that Prince Harry saw Meghan for the first time on their wedding day at when she walked down the aisle at St George's Chapel.
Although they're quite standard in the US, prenups are not common practice for UK weddings and while judges will consider them in a divorce trial, they aren't automatically legally binding.
As royal researcher and author of Harry: Life, Loss, and Love, Katie Nicholl, told Town & Country, prenups are "commonplace with celebrity marriage, but this is not a celebrity marriage, it's a royal marriage."
"I don't think members of the royal family sign prenuptial agreements," she said, noting that Prince William and the Duchess of Cambridge didn't sign one and neither did Prince Andrew and Sarah Ferguson or Prince Charles and Princess Diana.