Chilling message sent prior to Sydney axe attack.
With AAP.
1. A woman sent her friend a chilling message hours before her attacked three people with an axe.
Just hours before Evie Amati walked into a 7-Eleven store in Sydney's inner west armed with the axe and with a knife in her back pocket, she sent a message to her friend, ABC reports. It read: "most people deserve to die, I hate people and one day I am going to kill a lot of people".
Less than half an hour before, she reportedly shared another message to Facebook: "Humans are only able to destroy, to hate so that is what I shall do".
Evie Amati, 26, who is currently on trial in a NSW District Court, has pleaded not guilty to two counts of wounding with intent to murder and one of attempting to wound a pedestrian with intent to murder.
Three alternative charges allege the intention was to cause grievous bodily harm in the attacks which took place in the early hours of January 7, 2017, at the store in Enmore.
The attacks are not in issue, but the jurors will have to consider Amati's intent and whether a defence of mental illness can be made out.
Prosecutor Daniel McMahon referred to a Facebook message weeks before the attack when Amati quipped: "OMG I just destroyed an old couch with an axe, it was extremely satisfying" and that it had given her an idea.
Before store customer Benjamin Rimmer was attacked, he initially thought the weapon may have been a fancy-dress party prop.
"I wasn't alarmed at first," he told the court on Monday.  "She stood very close to me and I remember having an ill-feeling something was not right.
"She was holding an axe with two hands in front of her."
Amati's barrister Charles Waterstreet said while the CCTV footage from the store captures "the body of Evie Amati", the question for them was her state of mind.
His client was a "super-intelligent" woman of very good character who had hormonal therapy and surgical intervention in Thailand for her gender transition, but who had a history of depression and suicidal and homicidal ideation.
At the time of the attacks, her fragile mind was affected by a "toxic mixture" of drugs – hormonal, cannabis and an amphetamine-based drug, which she and her friends unwittingly thought was ecstasy.
While giving evidence on Monday, Mr Rimmer told the court he turned around and felt something like a king-hit across his face which knocked him to the floor. He saw he was bleeding profusely and started to panic, so took off his shirt to stem the flow.
He underwent lengthy surgery, having sustained a fractured nasal bone, eye socket and cheek bone.
Second alleged victim Sharon Hacker described being attacked from behind with the axe, which resulted in her falling, feeling disoriented and feeling a throb in her head.
She suffered a fracture to the base of her skull but her thick dreadlocks apparently cushioned the impact.
Due to her extreme nerve pain, she now cannot sleep more than three hours at a time.
The trial is continuing.
If you need support, you are urged to call beyondblue on 1300 22 4636 or Lifeline on 13 11 14.
2. Four more Thai boys rescued from cave; four remain trapped along with their coach.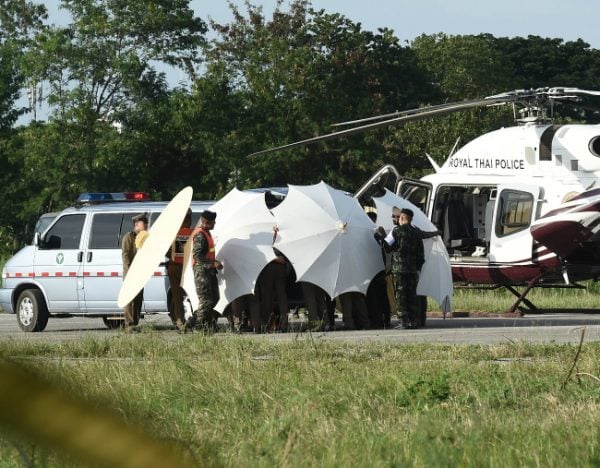 Four more boys have been brought out of a flooded cave in northern Thailand as the ongoing rescue operation concluded for the second day.
The four boys are now "safe and conscious" in hospital after they were extracted from the Tham Luang Nang Non caves in Chiang Rai, officials said.
Eight of the 12 young footballers have now been brought out of the treacherous cave system by divers, including the four who were removed on Sunday on the first day of the operation.
The youngsters and their 25-year-old coach have been trapped for more than two weeks after heavy rains flooded the sprawling cave network, comprising caverns connected by tight passages.
Elite Australian divers have been assisting in the painstaking rescue operation.
Chiang Rai acting governor Narongsak Osatanakorn said he is not sure if the remaining five people in the caves will be extracted in one or more operations.
Authorities have been rushing to extract the boys, aged 11 to 16, and their coach from the cave as the annual monsoon bears down on the mountainous region in far northern Chiang Rai province.
Workers have been labouring round the clock to pump water out of the cave, and authorities said heavy downpours overnight did not raise water levels inside.
The boys guided through the cave's dark, tight and twisting passages on Sunday were happy and in good health, authorities said.
"This morning they said they were hungry and wanted to eat khao pad grapao," Mr Narongsak said, referring to a Thai dish of meat fried with chili and basil and served over rice.
The four are undergoing medical checks in a hospital in the provincial capital and were not yet allowed close contact with relatives due to a fear of infections. Relatives were able to see them through a glass partition, the governor said.
The boys and their coach went exploring in the massive Tham Luang Nang Non cave on June 23 after football practice, and were cut off when a rainstorm flooded the cave. A massive international search operation was launched and it took 10 days to locate the boys, who had taken shelter on a dry slope deep in the complex.
The death on Friday of a former Thai navy Seal underlined the risks. The diver, the first fatality of the rescue effort, was working in a volunteer capacity and died on a mission to place air canisters along the passage to where the boys are, necessary for divers to safely travel the five- to six-hour route.
3. British Foreign Secretary Boris Johnson resigns over post-Brexit plans.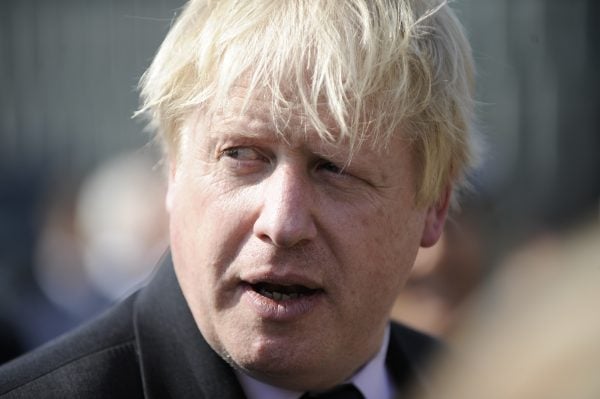 British Prime Minister Theresa May's strategy for leaving the European Union hangs in the balance after two leading eurosceptic ministers resigned in protest at her plans to retain close EU ties after Brexit.
Foreign Secretary Boris Johnson decided to walk from his job on Monday just hours after May's Brexit minister David Davis did the same. Instead of turning up at a conference of foreign ministers, Johnson instead held crisis talks at his official residence in central London for most of the day.
The two resignations leave May badly exposed at the top of a government unable to unite over Britain's biggest foreign and trading policy shift in almost half a century.
It also puts a question mark over whether the leader will try to weather the resignations and stand firm in her commitment to pursue a "business friendly" Brexit, or will be faced with more challenges to her authority and calls to quit herself.
May will fight any attempt to oust her, her spokesman said on Monday.
Addressing parliament just minutes after her office announced that Johnson, the face of Brexit for many in Britain, had quit, May told MPs she appreciated the work of her two ministers.
She added with a hint of irony: "In the two years since the referendum, we have had a spirited national debate, with robust views echoing around the cabinet table as they have on breakfast tables up and down the country."
"Over that time, I've listened to every possible idea and every possible version of Brexit. Mr Speaker, this is the right Brexit," she said to jeers from the opposition Labour Party.
The departures raise the stakes for May, who believed that she had secured a hard-won agreement with her deeply divided cabinet of ministers on Friday to keep the closest possible trading ties with the EU.
But it soon began to unravel, when Davis resigned late on Sunday and launched a no-holds-barred attack on her plan, calling it "dangerous" and one which would give "too much away, too easily" to EU negotiators, who would simply ask for more.
With Johnson's resignation, a noisy rebellion among the ranks could gather steam. Many Brexit campaigners in her Conservative Party say she has betrayed her promise to pursue a clean break with the EU.
But in parliament, her words suggested she had decided to face down the dissenters rather than change her plans.
4. Almost a dozen frozen vegetable products recalled from Australian supermarkets amidst listeria fears.
Fears of a listeria bacteria outbreak has prompted a national recall of frozen vegetable products. @JessMillward9 #9News pic.twitter.com/DF6XQmJio0

— Nine News Australia (@9NewsAUS) July 9, 2018
Nearly a dozen frozen vegetable products at supermarkets across Australia are being recalled amid concerns they could contain listeria bacteria.
Food Standards Australia New Zealand on Monday said the recall was "precautionary" and affected some packaged vegetables being sold at Woolworths, IGA, Aldi and some independent grocery stores.
The agency said people "need to be aware of the risk of eating uncooked or undercooked frozen vegetables".
Woolworths: Essentials snap frozen mixed veg 1kg: carrots, peas, corn, green beans and potatoes. National distribution, best before 19 March 2020 – 24 April 2020;
Woolworths: Bell Farms Steam Veggie Carrot Corn and Broccoli 3pk 450g. National distribution, all stock.
IGA: Black & Gold Corn Kernels 500g bags.
IGA: Black & Gold Mixed Vegetables 1kg: Carrots, peas, beans & corn
ALDI: Market Fare Peas, Carrots and Super Sweet Corn 1kg
ALDI: Market Fare Corn Kernels 1kg. QLD, VIC, WA and selected NSW stores – product of Hungary only
ALDI: Market Fare Mixed Vegetables 1kg. QLD, NSW, ACT, WA – packed in Belgium from Imported and Belgian Ingredients (only)
ALDI: Market Fare Quick Steam Carrot Broccoli and Cauliflower 450g. National distribution, only products with country of origin of Belgium, United Kingdom or Hungary, all other countries not affected.
If you are in possession of any of the above products, Food Standards Australia New Zealand advises you to either discard them, or return them to the supermarket for a full refund.
5. House of Cards star Robin Wright says she "didn't know the man" Kevin Spacey was.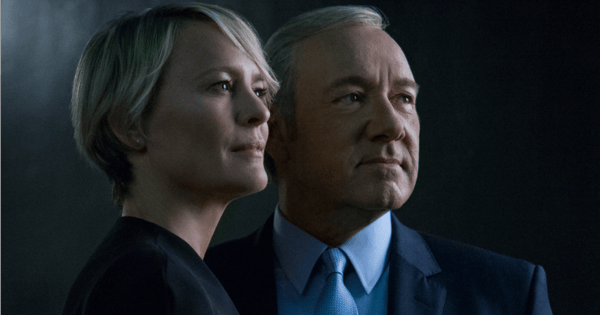 Robin Wright has said she did not know Kevin Spacey personally, in her first comments about her ex-House Of Cards co-star since sex abuse allegations against the actor surfaced.
Spacey was axed from the Netflix show after the allegations became public in the wake of the Harvey Weinstein scandal.
"Kevin and I knew each other between action and cut, and in between setups, where we would giggle," she said on US television.
"I didn't really … I didn't know the man. I knew the incredible craftsman that he is."
A trailer for the sixth and final season of House Of Cards, featuring Wright as US president, has been released.
At the end of season five, Spacey's character, Frank Underwood, quit the Oval Office, allowing his wife Claire (Wright) to take the presidency.
Scotland Yard is investigating six allegations against Oscar-winner Spacey, five of sexual assault and one of assault.
His downfall began when actor Anthony Rapp alleged he was 14 when Spacey, then 26, made a sexual advance to him in 1986.
Spacey, now 58, said he did not remember the encounter but apologised for any "inappropriate drunken behaviour".
6. Superstar lineup announced for the Nelson Mandela memorial concert.
.@Beyonce & @S_C_ and more perform at the @GlblCtzn Festival: Mandela 100 in Johannesburg on December 2nd to celebrate the life and legacy of Nelson Mandela. Sign up today at https://t.co/EWyEXsUO1V to learn how you can earn your tickets. #BeTheGeneration #GlobalCitizen pic.twitter.com/DwWjQq0XN3

— Roc Nation (@RocNation) July 9, 2018
Beyonce, Jay-Z, Ed Sheeran and Chris Martin will perform at the first Global Citizen Festival to be held in Africa to mark 100 years since the birth of Nelson Mandela.
Fans will be able to earn entry to the free ticketed concert at the FNB Stadium in Johannesburg on December 2 through volunteer work.
The event, hosted by Naomi Campbell, Sir Bob Geldof, Forest Whitaker, Gayle King and Tyler Perry, is the culmination of international advocacy organisation Global Citizen's Mandela 100 campaign, a series of events to honour the life of the former South African leader.
Usher, Pharrell Williams and Eddie Vedder will also perform.
The first Global Citizen festival was held in New York's Central Park in 2012 and Alicia Keys is due to play at the upcoming event in the city on September 29.